Wedding Music in Windhoek
We provide professional sound, stage and lighting for weddings. We also source live performance artists and instrumentalists if needed.
Email: obriandavids@gmail.com
Wedding After Party Venues in Namibia
Etosha Garten Hotel with 20 rooms, each with en-suite facilities (bath or shower) in the town of Outjo, is surrounded by a tropical garden of 30.000m2. You can cool off in our sparkling swimming pool or simply enjoy the colours of our tropical garden.
It is a place where you can relax after a long dusty journey and get ready for your next destination. The town offers banks, grocery shops, filling stations and other facilities. There is ample space for parking at the hotel, with an attendant to ensure the safety of your vehicle.
Whether you are an overnight guest at the hotel or merely have dropped in for lunch or afternoon coffee and cake, you can always be assured of a warm welcome, outstanding personal service and delectable food at the Etosha Garten Hotel.
Sea Breeze Guest House is located in Swakopmund. Accommodation comprises of double and single rooms and self-catering apartments. Accommodation includes an indulgent breakfast in the dining room. In the evenings guests can enjoy the relaxing atmosphere around a log fire in the lounge.
For those travellers wishing for a sense of privacy, the three self-catering apartments offer the ideal solution. These apartments are fully equipped with kitchenette, en-suite bathroom and television. Set in a relaxed garden atmosphere and directly on the beach, these offer a spectacular view over the ocean with the opportunity to watch both dolphins and surfers enjoying the waves. For bird-watchers, this is paradise.
Sea Breeze's lounge and breakfast room are upstairs with DSTV and Internet facilities. You can enjoy a lovely view of the ocean while having your breakfast.
All the rooms have en-suite bathrooms with showers and equipped with digital safes, hairdryers and wall mounted heaters.
Brigadoon Guest House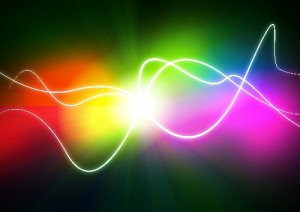 Brigadoon Guest House is 'smartly located' in the centre of Swakopmund and the main beach is just across the road. The Swakopmund Museum, the towns most popular beach area and the Lighthouse are not far away either. Within walking distance is the post office, banks, excellent restaurants, shops and the town centre. In fact, you can walk everywhere in Swakopmund from here!
Accommodation is in tastefully furnished rooms. There are 7 bed and breakfast garden cottages, including 2 family room (one for a family of 3 and one for a family of 4). Recently the family room and 3 of the garden cottages were completely re-vamped and they are now self-catering units, complete with microwave's, kettle's, and toaster's etc.
Each room has a separate entrance facing the (secure) private garden. As guests make their tea/coffee and toast in the morning, a full English breakfast tray will be delivered to their individual patio. It includes fruit juice, fresh fruit, cereals, yoghurt, bread, jam, and bacon and eggs of your choice.
There is also 24hr secure parking.
Bellied in the town centre of Namibia's premier coastal holiday town of Swakopmund, is PebbleStoneHouse Bed & Breakfast. Situated in the charming Kramersdorf neighbourhood, this property celebrates New World décor housed in Old World charm.
The property has been gracefully restored into a lovely guest house – 10 minutes walk from the beach, popular Swakopmund restaurants, shopping areas and Swakop River and Namib Dunes!
All rooms celebrate light, modern and airy living spaces. White washed walls blend with soft beach wood floors and hints of shaded olive to create "beach home" splendor, but emphasis remaining on "African charm".
PebbleStoneHouse offers Breakfast daily and welcome guests to inquire at reception for our "preference restaurant list" of recommendations to fine dining experiences in Swakopmund.
Organic Square Guesthouse is perfectly located, close to the centre of town and the main beach, which is what you need in our coastal town Swakopmund, Namibia.
Our accommodation offers private, spacious and luxurious rooms fully equipped with each their own private patio and garden! Everything can be done by foot in our historic town, day and night, and for your activity excursions you will be picked up at Organic Square Guesthouse. Swakopmund is a tranquil little "city" with the most wonderful beaches, highest sand dunes and great shopping facilities. Swakopmund offers you lots to do, spend at least three nights to test all our exceptional restaurants, coffee shops, deli's and pubs. Just to make it worth your while!
At Organic Square Guesthouse, we strive to make your stay as memorable as possible, never forgetting our beautiful town and its friendly and helpful people once back at home.  This is Africa with a "European vibe".  At Organic Square Guesthouse you can feel safe, at home and enjoy your privacy in clean perfectly serviced rooms with a healthy, refreshing breakfast to get you started.
Our breakfast room opens up into the garden, on perfect sunny mornings breakfast can be served outside among the freshly grown herbs and the sound of the water features and the sound of the ocean close by.  We will be concentrating on healthy organic breakfast, with fresh homemade juices/smoothies and home baked breads and good aroma coffee.
Ideally located in Namibia's capital city and business centre, the Kalahari Sands Hotel and Casino offers luxury 4 Star Windhoek accommodation for couples, families and business people and one of the best casinos in Namibia.
In 2011, the Kalahari Sands Hotel & Casino underwent a multi-million dollar refurbishment. The new-look Kalahari Sands offers the chic, modern ambience that the global businessman is used to, while still maintaining its distinctly African charm.
Windhoek, the capital of Namibia, is located in a basin between the Khomas Highland, Auas and Eros Mountains. The city centre is characterised by a proliferation of German style buildings – a lasting reminder of early colonial history. The Kalahari Sands Hotel provides affordable Namibia accommodation located in the midst of that history and tradition.
Situated within sight and sound of the mesmerizing Atlantic Ocean, the Atlantic Villa offers accommodation within walking distance from the beach, a few minutes' drive from Swakopmund town centre and a quiet relaxed atmosphere complimented by its location.   The elegantly and luxurious decorated rooms offers spacious and comfortable accommodation.
The friendly staff will make you feel pampered from the minute you enter the Atlantic Villa Boutique Guesthouse.  Relax with a cup of freshly ground coffee in your room or relax in any of the comfy lounges where you are welcome to the grand Piano if you play, or just settle down with a cold drink on the terrace.
Accommodation at Atlantic Villa consists of four main facets, namely the Luxury Suites, Deluxe Rooms, Luxury Rooms and Self Catering Units.  Atlantic Villa has the facilities to accommodate a variety of travelers.
The main house consists of five rooms of which two is luxury rooms. In addition three family apartments are available and suitable for self catering. To conclude the accommodation bouquet they also have 4 Luxury Suites with a sea view. Rooms are equipped with DSTV, internet, telephone and each have a private balcony with views of the surrounding desert and ocean.
De Duine Hotel is situated in Henties Bay, one of Namibia's best-known and most popular angling and holiday destinations. It is within easy reach of the main attractions that Namibia's west and Skeleton Coast has to offer. The west coast is renowned as one of the world's best surf and deep sea angling spots. This holiday town is nestled in between the Atlantic Ocean and the Namib Desert.
Facilities at this refurbished beach front hotel, include a dining room and seafood restaurant, reception lounge, resident's bar, public bar with pool tables and gambling machines, squash court and a small swimming pool. There is also a 70 seater conference room.
The 'a la carte' dining room offers a selection of choice seafood and venison dishes, not to mention a mouthwatering buffet Sunday lunch.
Accommodation is in 20 well-decorated en-suite rooms, all fitted with air-conditioning, TV and direct dial telephones. Most of the rooms are pool facing, for those guests who fancy a quick dip at sunrise!