Enter SmartBride Boutique, a premium wedding classifieds website, helping today's savvy brides create the wedding day of their dreams on a realistic budget without sacrificing designer names or fabulous style.
 Past and present brides connect online to buy, sell and save on everything wedding, and find amazing deals on new & used wedding dresses, bridesmaid gowns, décor, accessories and more.
Today's resourceful, value-driven brides are conscientious spenders, interested in balancing a 'save & splurge' mentality to stretch their wedding dollars further.
 Saving on the initial purchase of a dress allows brides to splurge on beautiful flowers, or an extra special honeymoon. After the wedding, selling a once-worn wedding dress can contribute extra money towards typical expenses such as mortgages and furniture.
Mary's Bridal by PC Mary's Inc is one of the nation's largest and most successful bridal gown designers and manufacturer.  Mary, also the owner's name, started with the exchange of a piece of gauzy white wedding gown fabric over 30 years ago.
Mary's designs tend to be more traditional than wild.  Her gowns are designed to be pleasing regardless of size, taste, or budget.  They are made so that everyone can look like a princess on their wedding day.
When a bride purchases a Mary's dress, they will know it will be there.  Stores know they can count on us to be delivered on time.  Thus, stores are inclined to push Mary's gowns.  Additionally, word of mouth is our fastest form of advertising.
Sincerity Bridal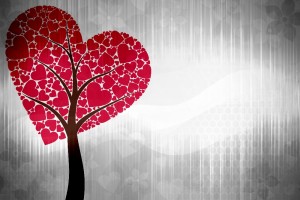 In 1997 Sincerity Bridal was designed for the European market and later introduced internationally. From the beginning, Sincerity Bridal took the lead as a "trendsetter" in the industry by creating romantic boned bodices with accents of color and removable trains.
 Sincerity Bridal has received countless designer awards from the bridal industry. Today, the Sincerity collection is inspired by modern romance with touches of color. Rich draping in a wide array of dreamy fabrics accented with distinct details make Sincerity so unique.
 An assortment of silhouettes from tea lengths and high lows to mermaids and ball gowns are represented. Our inspiration behind the "Sincerity Bride" revolves around soft romantic personal details that make a bride feel unique on her wedding day.
Already a well-established name in the wedding favor business, eFavormart is making an explosive entrance to the e-commence world. Since 1994, we've grown from a small business of two people to the powerhouse that we are today. We're one of the largest importers, distributors, and wholesalers of wedding products on the West Coast.
Coloring your events. At any wedding, it all comes down to the details. The dress. The rings. The cake. The tablecloths. When you look back on your special day, what you'll remember most is the way your family looked like seated on satin chair covers at the reception, awaiting your entrance. Your beloved's cadence while reciting your vows
Get personal with your wedding favors and decorations with a little help from eFavorMart.com. From personalized matchbooks to custom made ribbons, our selection will allow you to personalize nearly any part of your wedding reception. When you want to accent your gifts with just the right touch, pick from our many customizable accessories, like our personalized tags, personalized ribbon for favors, and personalized cheap bomboniere boxes! We do more than print custom box messages; you can also order continuous ribbon messages on custom printed 3/8" ribbons, 7/8" ribbons and more.
Since launching in June 2000, NET-A-PORTER has successfully established itself as a luxury brand, with impeccable packaging and unrivalled customer care.
NET-A-PORTER.COM we are more than just pioneers, we are a group of individuals with a shared goal of excellence, innovation and integrity underpinning all we do.
With a steady stream of new fashions, technologies and techniques being introduced, we are looking to recruit individuals who have the confidence to learn on the job and develop new ideas to keep NET-A-PORTER at the forefront of the digital domain.