In an African Wedding, a cake is very significant and so ensuring you get the best and avoid simple mistakes is essential to avoid frustrating your guests. Make your day perfect and memorable by avoiding mistakes that include;
1. Failing to follow your expected budget: As a bride, it is very imperative to ensure you list down all the necessary things you need to make your wedding desirable and colorful without any hitches.
a. Keeping small details in mind such as cake toppers will prevent you from spending more than you intended to. Most couples who fail to follow the budget either run short of money or some of the things they intended to inculcate fail because of the already overused cash in other items.
b.You can opt to buy discounted toppers to avoid spending too much on them.
c.In African weddings, normally there is the main cake for the guests and other two for the brides and grooms parents. You can use one topper in both cakes and save a lot.
2. Not leaving a deposit: It is very vital and it is also a way to ensure you do not come last in the list of other clients.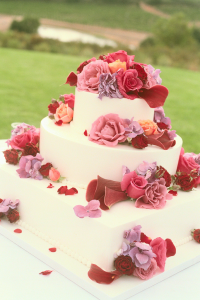 a. It will be a clear to the baker that you really need it and you are serious about it. If you do not leave a deposit and some customers come later with deposits, they will tend to be served first.
b.To make your wedding colorful and one that matches the day, remember to instruct her the colors you want to use to complement the maids dresses or the theme color of the day.
c.At least if you leave a deposit and take the contacts of the person responsible, it will be trouble free to get them via phone in case you have anything you would love to change.
d.Having left a deposit it will be easy for the baker to even get you the kind of topper you would prefer whether it is made of plastic, resin, porcelain among others.
3. Unclear instructions. Give precise options of the kind of cake you would want and if possible use even pictures for the same. Giving samples can also be a good way for tor you might want a cake with aqua blue and get one with dark blue.
a. If you love hearts, bells, dolls ribbons and you find it appealing, tell that to the one in charge and ensure you keep in touch so that if any questions crop up, you will be able to instruct her accordingly.
b.Ensure the instructions you have given is to have the cake days before the day of the wedding so that if there are some details you would want added, they will be done on time.
c.Guarantee you have agreed on the price you will have to pay for the cake after the job is complete. Be wary of bakers who ask for the whole price even before the job is completed.