Argus Car Hire offers low cost car hire from locations all across Namibia, whether you're planning to view game in Etosha National Park, see the sights of the Germanic capital Windhoek or take a hike in the Fish River Canyon, you're guaranteed to get the best car hire deal in Namibia in Argus Car Hire.  Our all-inclusive prices ensure that the customer pays no hidden charges, just our incredibly low prices.
n Namibia car hire is easy with Argus Car Hire Namibia.  We search every cheap Namibia car hire supplier to ensure that you get the best Namibia car hire package to suit you.
The Giulietta oozes style and sporty sophistication. In an age when it is increasingly easy to be just like all the others, this car plays by its own rules.
Mercedes is often regarded as an innovator within the car design industry, with the SLK's solid folding roof proving to be a real design highlight. Almost every other car maker has replicated this design but has seldom come close to matching the sporty finesse of the original.
The lowest prices for sedans and 4×4 vehicles in Namibia!
Here you can hire a perfectly good 4×4 at a cheap price! The ideal solution for visitors traveling on a budget.
The first car rental company in South Africa was started in 1919; the Hertz franchise was acquired in 1950.
Hertz have 31 branches across South Africa and Namibia
Hertz Chauffeur Drive We offer an exclusive and professional service at major centres in South Africa to both the Business and Leisure traveller. The Chauffer will be at your appointed rendezvous at least 10 minutes ahead of time to assist you with your baggage. We offer individual, personalised transfers.
Using Chauffeur Drive Service can make a difference when a difference is required! That all important contract negotiation, a visit to a significant customer, or that special occasion. Or maybe just wanting to impress or getting to and from the airport on your holiday with ease and comfort.
Europcar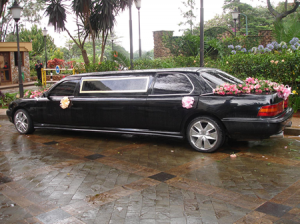 Europcar Namibia airport car rental offers you low prices, great service and new vehicles. Europcar Namibia airport car rental agencies are where you need them. For business or pleasure, Europcar has the right rental car or truck for you. Rent a car with Europcar today.
Europcar has more than 3,300 car rental stations throughout Namibia, Europe, Africa, the Middle East, Latin America and Asia-Pacific. Not only does Europcar offer Namibia airport car rental, but Europcar is located at major airports in over 150 countries.
Being the "World's Leading Leisure Car Rental Company" means that we are committed to our customers. And we promise to deliver the best car rental experience through excellent customer service and high quality vehicles. That's the Europcar Promise.
Europcar's continually expanding network meets your mobility needs with a network of more than 10,000 outlets worldwide in over 150 countries covering Europe, Africa, Middle East, Indian Ocean, Canada, Central America, Mexico, Caribbean and Asia-Pacific. Europcar locations can be found in all major airports, railway stations, and large towns and cities.
Tempest Car Hire

Car rental in South Africa could not be simpler or more cost effective than with Tempest Car Hire. As one of South Africa's leading cost conscious rental companies we strive to achieve a perfect balance of offering our customers a competitive rental package coupled with friendly service and a high quality product. Our car hire fleet is varied and ensures that all our customers have something to choose from. So whether you need a corporate or leisure rental, a long term rental solution, or even an airport transfer, we can help. Additionally our branch network spans over 30 branches countrywide with kiosks at all major airports in South Africa.
Welcome to Tempest Car Hire. At Tempest Car Hire we are totally committed to bring you low car rental rates. Whether you're travelling for business or pleasure, with us, you are guaranteed some of the best deals on rental wheels.
We ain't no wild cowboys; Tempest Car Hire is a member of SAVRALA (South African Vehicle Rental and Leasing Association) and maintains the strict code of conduct necessary for members of the Association.
The success of this small little fox terrier of a company was noticed by the heavies and we got snapped up as a really valuable proposition by the Imperial Holdings Group in 1991. This was a pretty cool move as it enabled us to expand our infrastructure and gain accessibility to a much larger fleet pool to service our expanding client base. Did we mention that we are one of South Africa's leading car rental companies? Yip, we've become a heavy but still offer that same personalised service while keeping our rates economical.
Budget have a range of solutions to meet your car hire needs. Whether you need car hire for a business trip, a family holiday or even for a daily commute, we have an easy-to-use facility to help you determine the correct size of vehicle to rent, all at the right cost and in the right place. All of our vehicles, from budget to luxury, are highly dependable and maintained to a great standard, whether you want a small town car for running around or a more luxurious car as a special treat. At Budget, we have more than forty years of experience meaning we can offer you the best service and vehicles at the best prices.
Budget's van hire service can accommodate all of your needs to a very high standard. Whatever your payload and dimension requirements, no job is too big or small for our fleet. You may be looking to move house, or perhaps relocate a whole office, but whatever you need van hire for, we have the right vehicle for you at unbeatable prices. We have a large fleet of small, medium and large vans; you will find the vehicle that's right for you.
Of the nine divisions which make up The Bidvest Group Limited, Budget falls under BidTravel & Aviation.
We are now offering all Prokard members an even bigger discount if you book online
VIPCars.com is an international car rental broker and a provider of excellent car hire services. At VIPCars.com, we endeavour to provide our customers with car hire service, making each one of them feel like a VIP, wherever they go. With VIPCars.com, our customers will get the lowest rental rates, convenient pick up centers and loads of other benefits.
We are an online platform for car rental services, working in alliance with some of the major car rental brands covering worldwide customer markets. When our customers need a car hire deal in a particular country, we provide them with top most car hire companies with the lowest price quotes, most affordable packages, and a range of car listings. As a reputed car rental broker firm, we support top most car rental suppliers offering a variety of car brands like Chevrolet, Fiat and Ford, as well as exclusive benefits for our customers like collision damage waiver, unlimited kilometres, finest locations offices, and theft protection. Once you make an online car rental booking with us, we provide you with a rental voucher which must be carried along, to claim your rental vehicle at the airport or the pickup location you choose.
VIPCars.com aims to give you high quality and economical car rental solutions, at best bargain prices. We give you flexible means of traveling and let you see the world at your convenience.
VIPCars.com, it's our job to ensure that you get the best of everything starting from the vehicle you want, the rental deal that suits your pockets the best and a pick-up point you prefer. We take pride in presenting a wide collection of car rental deals at worldwide locations covering major countries. From luxury and sophisticated sedans, stylish sports cars to economic small cars, we offer you diverse car collection to meet your travel, business, vacation or any other travel plans.
At Thrifty we offer a wide variety of cars to hire.
We are situated at all Major Airports in both South Africa and Namibia, namely OR Thambo Airport, Cape Town International Airport, King Shaka Airport, Port Elizabeth Airport, East London Airport, George Airport, Kruger Mpumalanga International Airport, Bloemfontein Airport and Hosea Kutako International Airport.
CompareCarRent.com makes it easy to compare rental cars and to find & book the best car rent deals at all car rentals in Namibia. Our car rental brokers1) negotiate the best car rent deals in these cities in Namibia:
There are no hidden costs. Our brokers offer the best all-inclusive packages: unlimited mileage/kilometres, third party insurance, CDW insurance, theft protection insurance, airport delivery charges and local taxes are included in their low prices for car hire in Namibia. So no surprises!
car rental comparison site. Our mission is to make renting a car more transparent. By providing as much honest and independent information as possible we make it easy to compare prices and rental conditions, so our visitors can rent cars for the lowest price with the best rental conditions, without surprises or hidden costs.
A car rental broker is an intermediary between car rental companies and our customers. Because they handle a large number of reservations they are able to negotiate much lower prices and better rental conditions than individual customers could.
Avis Rent a Car is the leading South African Car Rental Company, its success underpinned by the Brand Ambassador programme. Each staff member has made a personal commitment to exceed customer expectations at every interface.
Avis Rent A Car is adding another feather to its conservation cap by sponsoring a car for BirdLife South Africa's Regional Consevation Manager in Gauteng/North West, Ernst Retief, for a year.
 Avis Van and 4×4 Rental offers a wide range of open and closed vans, bakkies and LDV's for commercial and single and double cab 4×4's for commercial or leisure use. So, whether you need to move home or office, replace a damaged or broken down vehicle, enhance your capacity for a short term demand or drive yourself wild for a weekend, you'll find the vehicle you need at highly competitive rates in our fleet.
The Luxury experience also includes a Luxury Cars cooler bag with bottled sparkling or still water and a Luxury Cars umbrella. Luxury Car vehicles are also equipped with iPod connectors allowing you to connect your favourite music, creating an even more enjoyable driving experience. Special requests are welcome – we will happily supply flowers, chocolates or champagne by prior arrangement.